March Murray Hill Meeting
Happy Spring, Neighbors!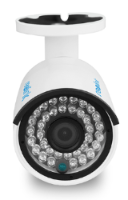 We hope you all can join us for our March MHNA Meeting which will takes place on
Tuesday, March 28 at 7:00 PM

at the Urban Ecology Center.

This month's guest is our very own Gregory James who will be giving a presentation on home security cameras, complete with footage from his own system. If you've ever considered installing your own cameras, this is your chance to ask questions of our local expert! We will also have updates from MPD District 1 Community Liaison Officer Tom Kline and Assistant District Attorney Kelly Hedge.

See you there!
---
---