Don't miss this year's Eggstravaganza!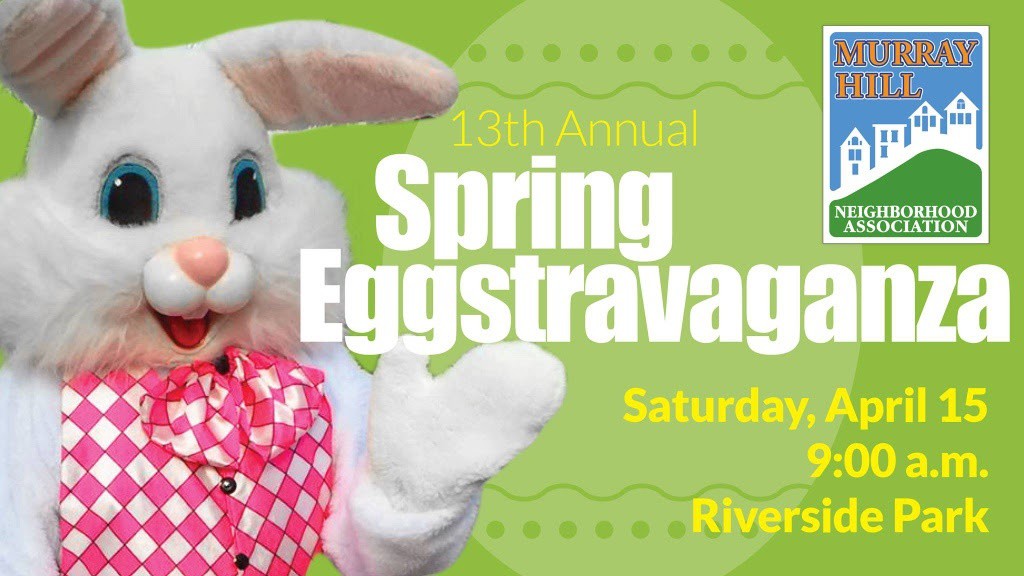 All are welcome to join the fun at the 13th Annual Spring Eggstravaganza scheduled for the Saturday, April 15 at 9 a.m. in the children's play area of Riverside Park.
Bring your containers, cameras, smiles, kids and grandkids to our annual egg hunt.  Several thousand eggs are "hidden" for the hunt, including traditional colored eggs, plastic eggs filled with candy, and special ceramic and paper mache eggs produced by the artists at Murray Hill Pottery.
The Eggs-travaganza is sponsored by the Murray Hill Neighborhood Association, Murray Hill Pottery Works, Walgreens and the Upper East Side Business Improvement District.
Tell neighbors and friends you'll be there on our Facebook Event Page.
We need your help to make this event happen!
Please consider the following opportunities to get involved.
Help Dye Eggs – April 4-15
We hide over 300 real eggs for this event! Your help and talents are needed to cook and decorate eggs. Eggs will be available for pick up at Murray Hill Pottery Works (2456 N. Murray Ave.) beginning April 4th.  They will be in the entry way with a sign-out sheet. Please take home a dozen eggs, and return them dyed and ready for the hunt by by Friday night, April 14th, by 6 PM.
Help with Riverside Park Clean Up – April 14 & 15
Friday before the event we do a quick clean up of Riverside park to be sure it is in good shape for our kiddos. (Free of debris and litter.) Saturday after the event we hang around to pick up any left behind eggs or candy wrappers. Email Jen Casanova at casanova.jen@gmail.com if you can help with either of these critical clean-ups.
Help Hide Eggs – Saturday, April 15
Up to 10 volunteers are needed to help us "hide" the eggs on Saturdaymorning, April 15th in Riverside Park at 8 am. Stay to watch the anticipation, excitement and smiles on the faces of the children (and their parents). Email Jen Casanova at casanova.jen@gmail.com to help with set-up for the event.
---
---